ABOUT US - FEES - QUALIFICATIONS - TREATMENTS - PRESCRIPTIONS - INJECTABLE ARNICA -
PRESS ARTICLES - SHOCKWAVE THERAPY - CLASS IV LASER THERAPY
Now offering PEMF electromagnetic therapy and PEMF therapy.
Coronavirus information from the clinic...
To put our patients minds at rest, we are using all available preventative measures to avoid Coronavirus here.
Hand sanitizer for all patients on their way in.

Rigorous hand sanitisation with hibiscrub wash and alcohol hand disinfection by Practitioners, and we are happy to wear a mask by request, when patients arrive.
So if you are self isolating as a precaution, still keep appointments as you will only come into contact with us.

The couch face hole etc. is also being bacterially wiped between patients.
Click HERE for more information.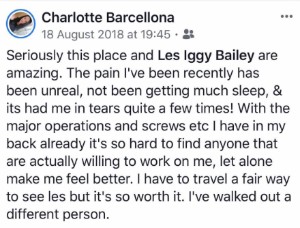 Having found Les by chance after a google search, being in pain and somewhat wary of what was in store, Les put me at ease combining his professionalism with a genuine warmth and friendliness. More importantly he knows his stuff and his knowledge and experience is vast which has given me not only relief from my lower back pain but also with the plantar fasciitis. Orthotics are really making a difference to my world. Les, thank you for your commitment to quality and affordable treatment Sharon.
- Sharon Talbot
Welcome to The Back & Joint Pain Centre
Dr Les Bailey
Dr Les Bailey and colleagues welcome you to...
The back and joint pain centre (Caterham)

The affordable clinic
Click here to view Our Fees page
Biomechanics therapy, orthotic specialists, massage therapy, NLP/hypnotherapy.

Back pain, neck pain, joint pain, foot pain, muscle pain, sports injuries, biomechanical issues, headaches, hip pain, injuries.
The main treatment room at the back and joint pain centre, where we offer expert and highly experienced manipulation, soft tissue treatment, shockwave, shortwave, interferential, ultrasound, medical laser, acupuncture, electro acupuncture, activator, etc etc.

We are fully equipped with a range of highly effective electro therapy to suit many conditions.

We have gone to great expense to equip the clinic to give a great range of treatment modalities to get you back to full function quickly.
What sets us apart from other clinics?

Aside from the usual manipulations and 42 years experience, we aimed to have the best equipped clinic a patient could need.

• Laser therapy (class iv and class iii)
• Shockwave
• Interferential
• High powered ultrasound
• Shortwave
• Activator
• Expert prescription orthotics
• Acupuncture
As well as keeping our fees low, We DO NOT charge extra for first consultation, nor do we charge extra for shockwave or class iv laser.
Our 600 reviews will confirm we genuinely care and offer the best value for money.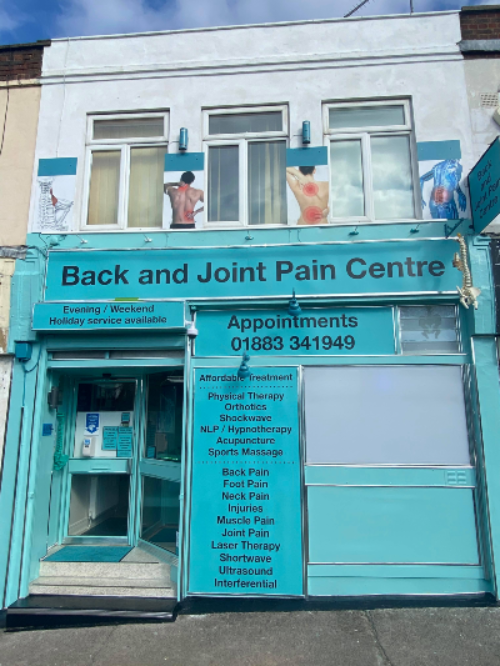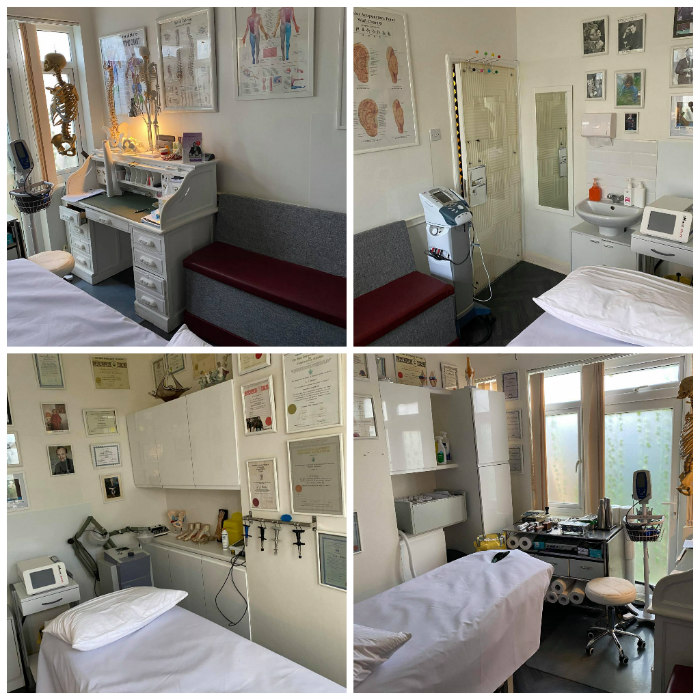 175 Coulsdon Rd, Caterham, CR3 5NU
01883341949
07801418080
drlesbailey@yahoo.co.uk
No expensive first consultation fees, and no extra costs 365 days a year.
Like our Facebook Page to view all our reviews.
Or see a handful of reviews from our happy customers below!